I have zero crafting skills, but I gave it my best shot and made a ribbon for Steve so she can be the first Tri-kitty represented!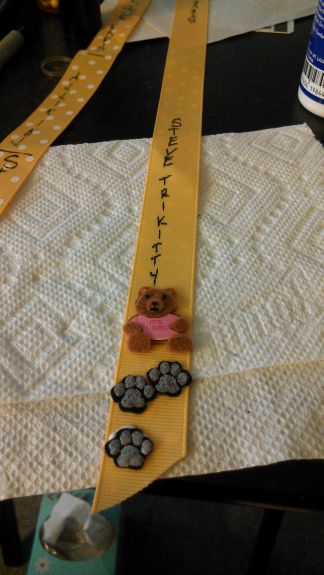 The best part was when I opened the packet that the paw prints came in, I noticed that they came in sets of three! It was like the paw prints were made for Tripawds!!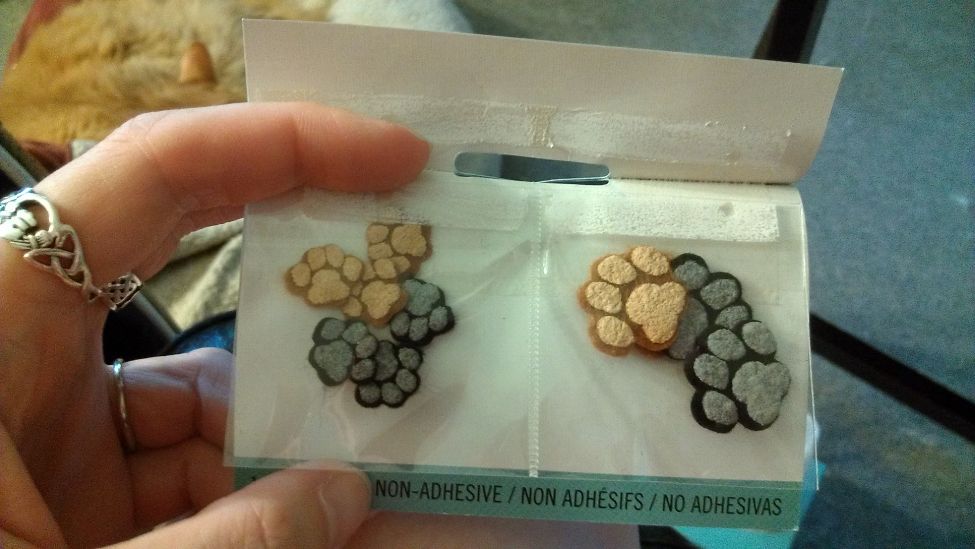 I'm going to drop Steve's ribbon in the mail on Monday or Tuesday! We're very excited to represent Tri-kitties and to maybe give them the encouragement they need to send in their own ribbons!