If you follow Steve's Facebook page (https://www.facebook.com/stevetheprettytripawdkitty/), this isn't news to you, but I'm very sad to share the news that Spyder crossed the Rainbow Bridge in January. The very thing that brought him to us almost 8 years ago is the thing that took him from us. He had painful polyps inside his ear when we took him in to foster and the vet removed them free of charge when we decided to adopt him. The pain they caused was probably one of the reasons he wasn't very social to begin with. At the end of last year, I noticed he was having bad ear trouble again and I brought him to the vet. It turned out that the polyps had returned and it just wasn't in our budget to remove them. The vet also thought Spyder was older than his adoption paperwork showed. Jay and I decided to just spoil him and keep him comfy as long as possible, but just a few short weeks later his health had declined, he had stopped eating, and Steve and Saxon were treating him like a total stranger. It was an incredibly tough decision, and while I'm sad that he's gone and I miss him, I don't regret it.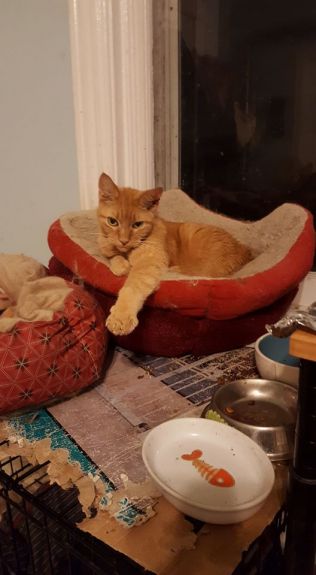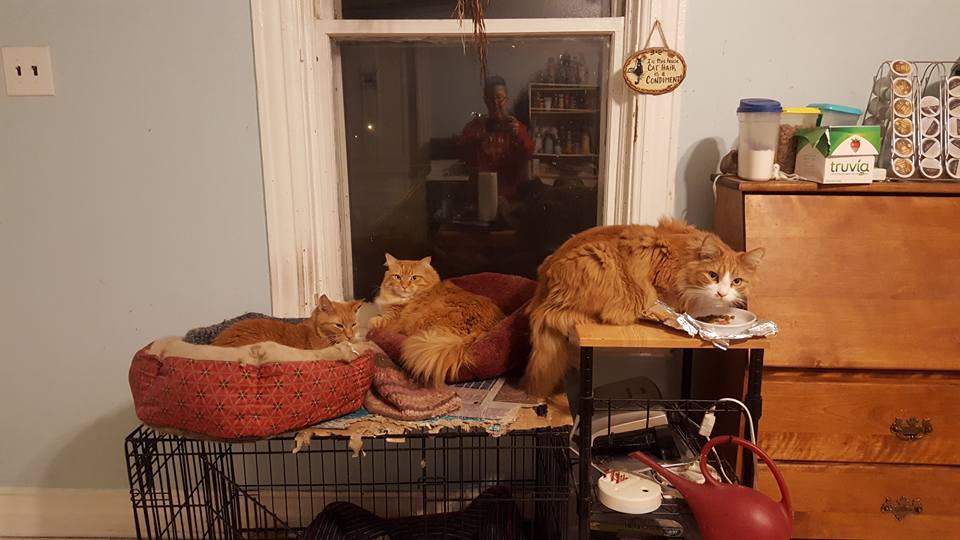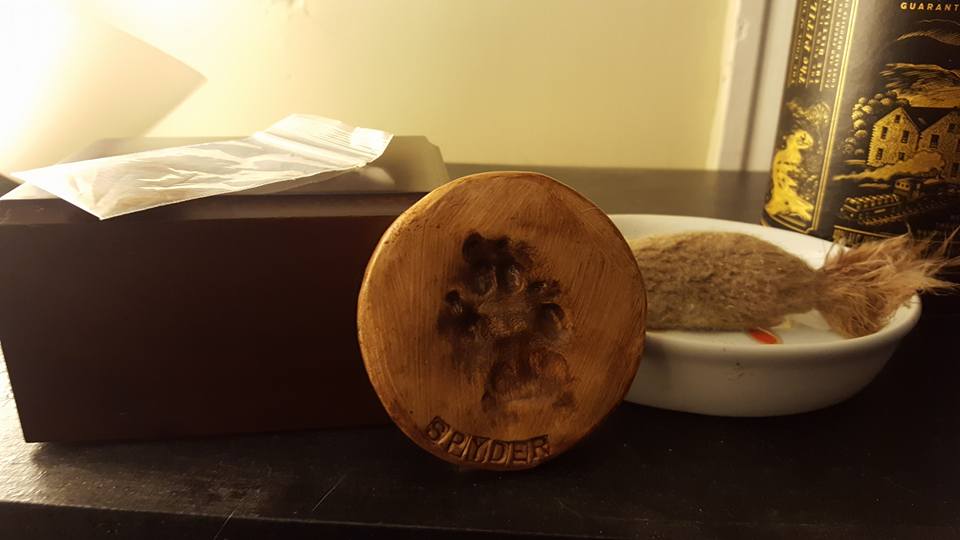 When we adopted Steve, I promised Jay that we wouldn't get another cat when one of them passed away. When Spyder died, there was a hole in my heart and an empty space in the apartment. Jay said that we could foster a dog until kitten season, so I reached out to my rescue friends and a short time later, we had a Chihuahua in the apartment. A Chihuahua!! He had a bite history and I had to train some resource guarding out of him. He lived here for a month and just got adopted by an older couple who has two Boston Terriers, one of whom is deaf!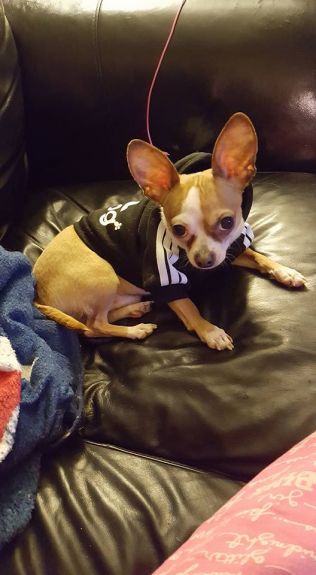 Right after I brought the Chihuahua to his new home, I had to pick up a senior dog who got dumped out of her foster home for unknown reasons! I got her home and immediately realized she was deaf! You may remember that we had a blind cat last summer (she's in a great home now and the feral cat, Scrambles, lives on the same farm as Maysoon!), but I've never had a deaf animal! I mean, Spyder was going deaf in his old age, but this is a pet who I need to communicate with!! I need her to understand what I need from her, and I need to understand what she needs from me! So now I'm training a deaf dog with sign language! She's also borderline incontinent, so our kitchen is lined with pee pads and I bought little boys underwear and Poise pads. She doesn't really like other animals, but seems to be tolerating our zoo pretty well. She and Steve have a weird understanding of each other. They more than tolerate each other. I'd go so far as to say they get along. Her name is Xena, and there's a chance she's here to retire. Jay and I are still sorting that out.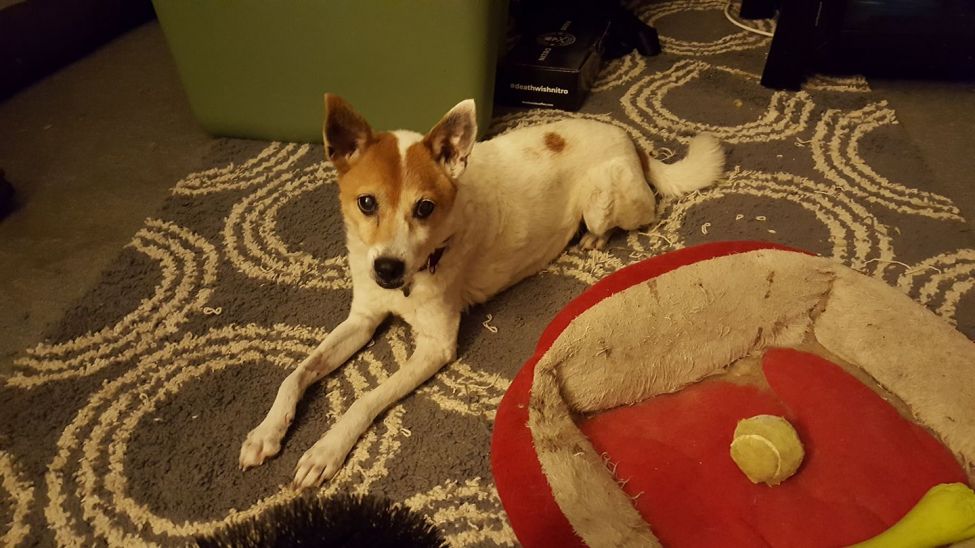 So how is Steve doing? Steve couldn't be better! She's a bottomless pit who will literally eat anything. She's eating the dog food, the dog treats, her food, these treats I found from Wellness that are like crack to her!! My brother is renovating the apartment downstairs and the noise is causing incredible anxiety in Yorrick and Saxon. Xena can't hear it, so she doesn't care. Steve is bomb proof. She. does. not. care!!