Someone asked in my tattoo post for an update on Steve's crew! A lot has been going on.
First…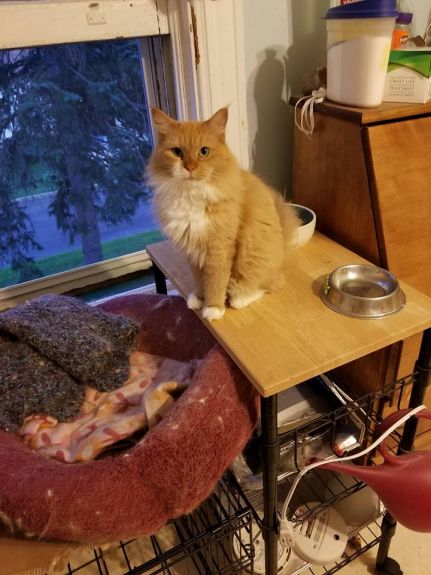 Meet Channon! Yes, I promised Jay no more third cat. We were fostering Channon and her sister Yelena (both named for the female characters from the comic book Spyder was named after) after they were rescued from a hoarder and needed help with socialization. Yelena came right out of her shell and got adopted quickly. Channon was very slow to blossom and when we tried to bring her to the shelter to go up for adoption, she got a little nasty with the vet and refused to come out of hiding in her cage.  We took her back home and tried to adopt her out from foster, but no one wanted her. She had a lot of characteristics that reminded us of Spyder, so we decided she could stay furever!!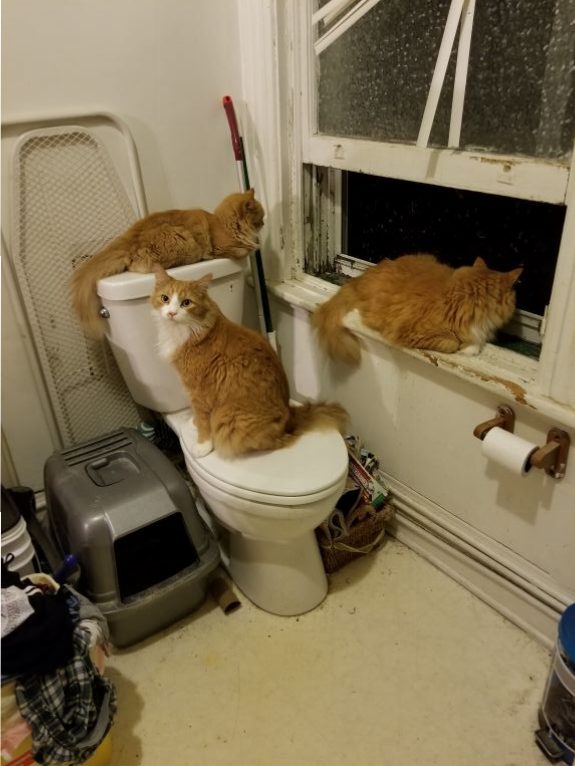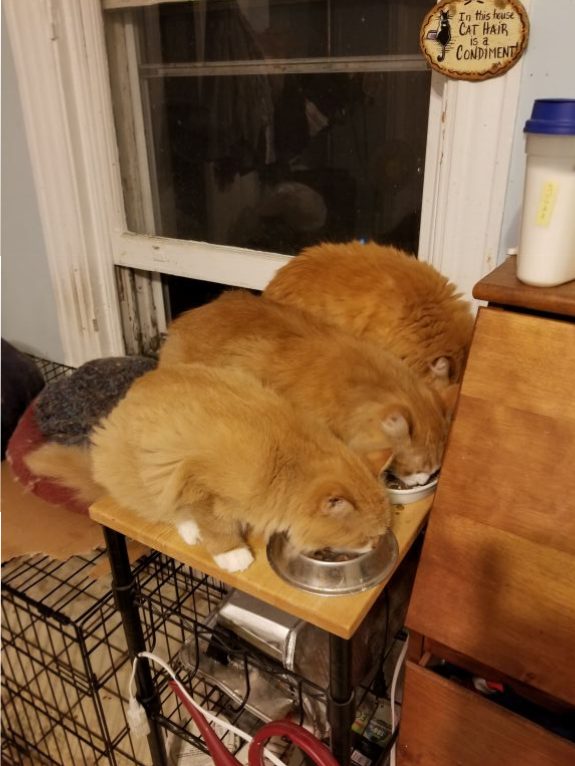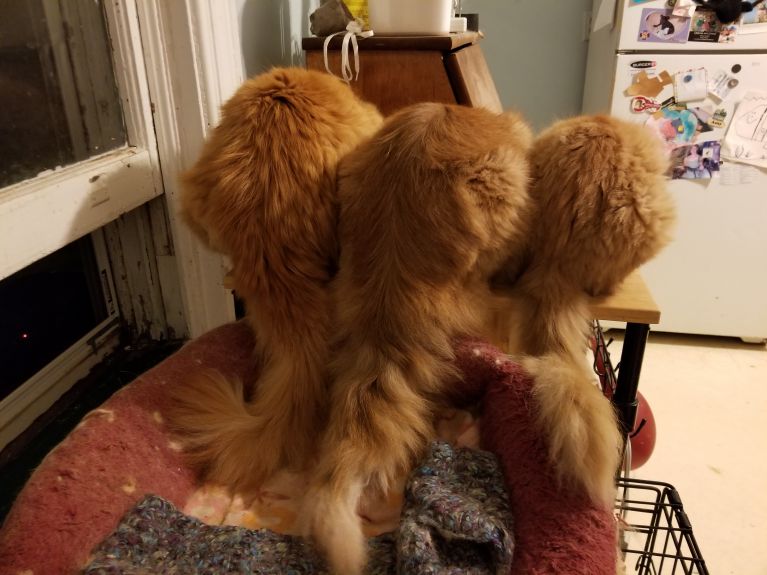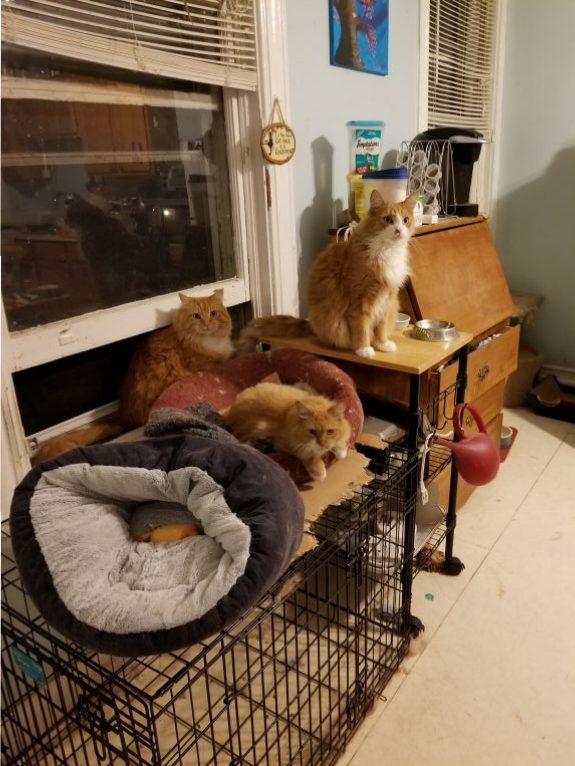 Channon fits in for the most part. She and Steve get along real well. Saxon bullies her a little. Everything I've read is that the order of things got all screwed up and dominance is being reestablished. Poor Channon is the low man on the totem pole. I will say that it's nice to have another female in the house!!
We fostered a couple of special needs cats after Channon and currently have a formerly feral kitten who is now just a typical calico (read insane) looking for her furever home. Our shelter took in 68 animals from Hurricanes Harvey and Irma, so we're doing adopt from foster for her so she's not taking up space at the shelter (which is bigger now!! The humane society moved into its brand new building over the summer!!).
ALSO!! We are fostering one of the Hurricane Harvey dogs! All of the animals that the humane society took in due to the hurricanes were previously in shelters and did not belong to anyone. The shelters in TX and FL sent those animals to other shelters (mostly up north) to make room for animals displaced by the weather, left behind by their evacuating families, or similar situations. That way, as people get back on their feet as they recover from the storms, they can go to their local shelters and be reunited with their pets!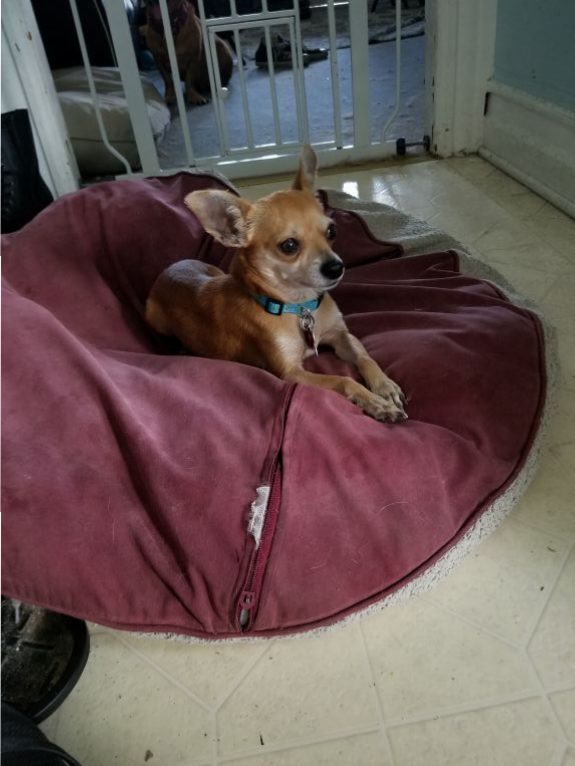 This is Jello! He is named after Jello Biafra, the lead singer of the Dead Kennedys. He came from Houston, TX. He's a year old and is a serial pee-er!! He's learning his manners. He's also heartworm positive, so we'll have him for 2 months keeping him calm while he goes through treatment. Much like the last Chihuahua we fostered, Steve isn't sure what to do with him. He's smaller than her, but he smells like a dog. What is this nonsense?
And Steve…Steve is Steve! She's healthy and happy. We'll be moving soon, so she'll be going through that for the first time. The apartment I'm hoping we move to has big front windows. I think Steve will like those!