Thank you and welcome to beautiful Upstate, NY! We're here at the lovely Fortin-Chura Kitchen/Bathroom Arena for the first ever Tripawds Triathlon!! Competing today is Steve the Pretty Tripawd Kitty!
Let's take a look at the Triathlon course, shall we? Steve will begin in the kitchen window. From there she will start into the 6 meter kitchen dash – her best time on this event is 4.87 seconds. In the dash she will face two obstacles: the Saxon wrestle and the baby gate kitty door. While Steve has mastered the baby gate kitty door, she sometimes struggles with the Saxon wrestle.  Her best strategy here is to bite, swat, and run; but if Saxon sits on her, all bets are off.
Next, is the tub crawl. After Steve passes through the baby gate kitty door she is in the bathroom, where she will leap the side of the tub. Once in the tub, Steve needs to run around the entire tub before exiting it. Steve excels at this event – her best time is under a second!
Once Steve exits the tub she must leap onto the toilet and into the bathroom window for the final event: the bathroom screen window climb. Time and distance matter here, but Steve cuts out seconds by only putting her paws on the ground once between the tub and the toilet. Her best height on the screen window climb: a staggering 11.7 inches!
Our expert correspondent, Yorrick is in the field, to give us a closer look at where Steve needs to watch her time. Yorrick?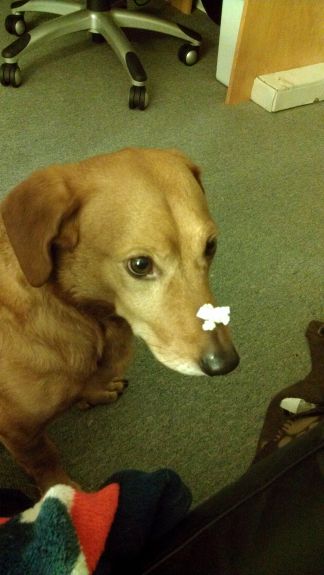 Thanks Yorrick!
What's that? We're getting word now that Steve has opted to pull out of the Tripawds Triathlon and instead has entered herself in the Napping in a Basket event. Let's go to that event.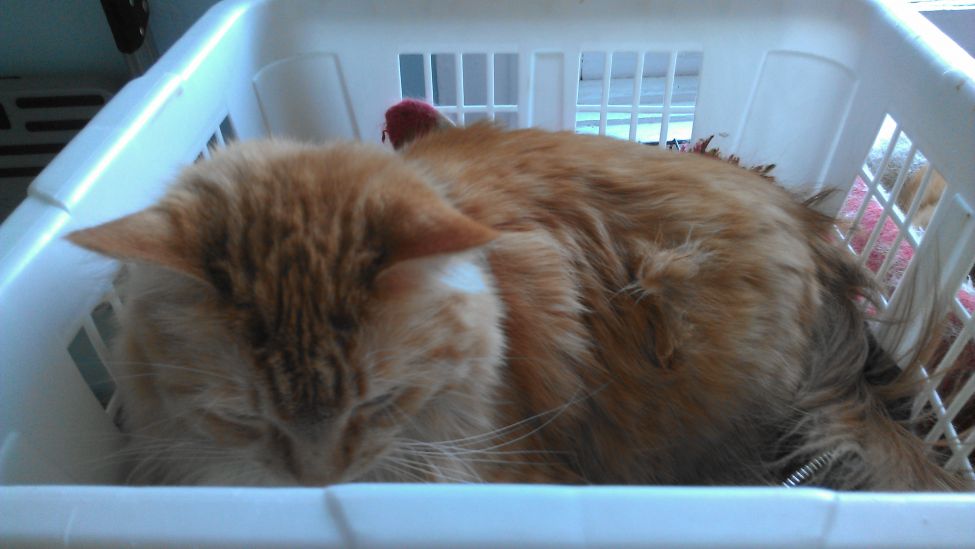 If you ask me, she gets the gold medal in this event! Back to you, Bob.